Table of contents
First step in UPSC Prep is to always look at syllabus.
In Prelims - General issues on Environmental Ecology, Biodiversity and Climate Change
In Mains - (GS 3) - Conservation, Environmental Pollution and Degradation, Environmental Impact Assessment.
Second Step is to Look at Previous Year Questions and anlyse them thoroghly - This should be done by yourself, referring analysis by someone else is not that useful.
Still for your convenience, We are giving a basic trend analysis of Environment and ecolology here -
In prelims, on average about 20-30 marks questions are from Environment. High weightage is given to Enviorment as UPSC Prelims is conducted common for UPSC CSE and Indian Forest Services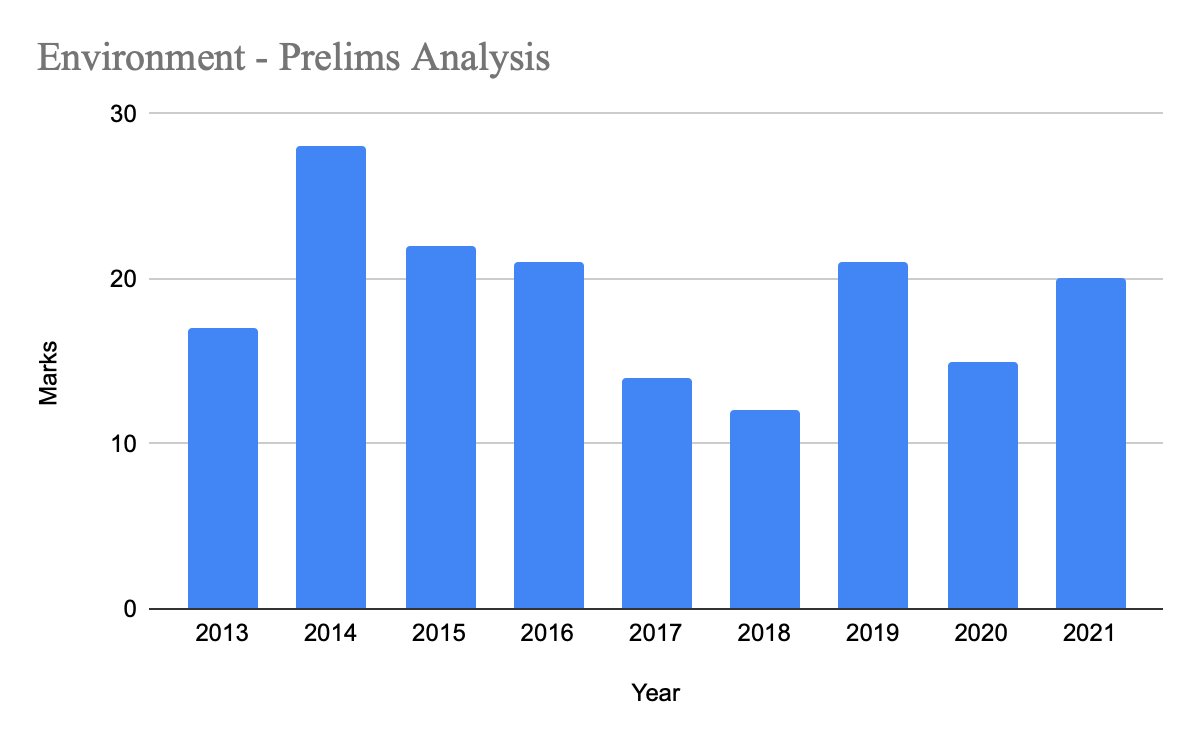 In Mains, Environment and Ecology forms a part of GS 3, and from following graph, it can be seen that around 25-35 marks questions are asked from this section in UPSC Mains.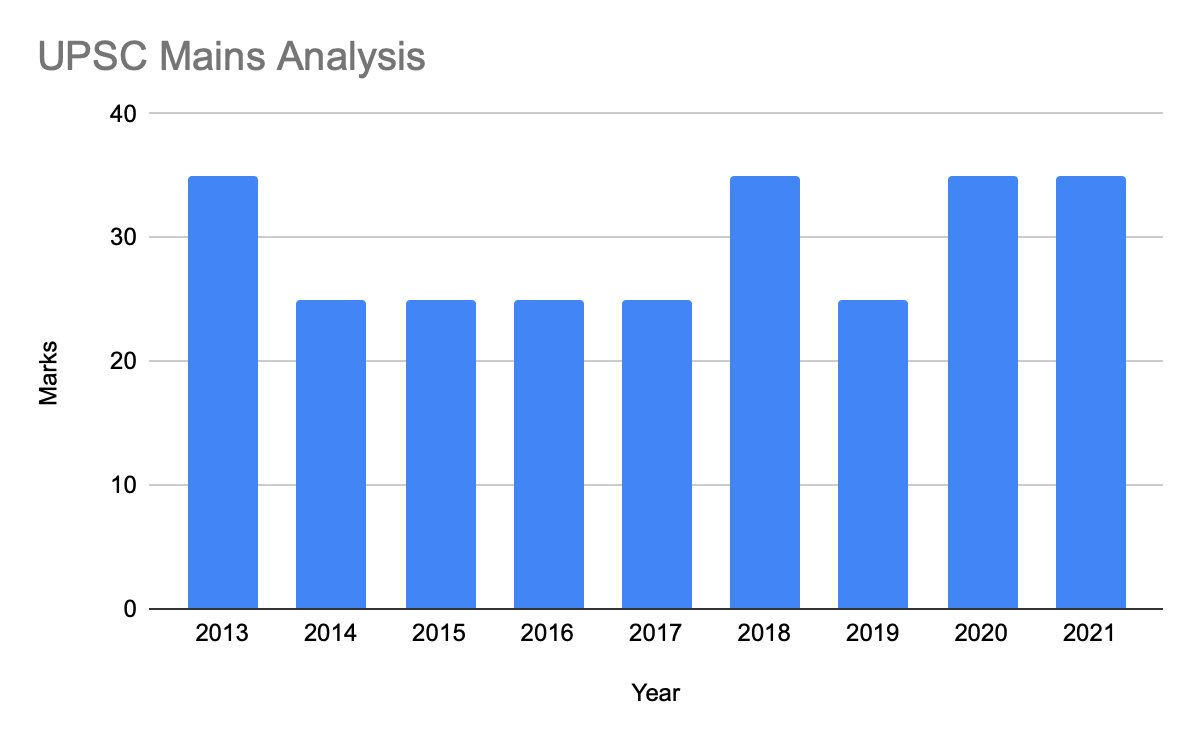 After analysis, next question is sources to follow.
Booklist for Environment and Ecology
12th Bio NCERT - Last 4 Chapters on Ecology
Shankar IAS Publication or PMF IAS (only one of these, selective reading)
Current Affairs - The Hindu/Indian Express
What to look in current affairs from Environment preparation perspective?
Important environmental summits/conferences. Eg. Bonn Convention
National Parks in news. eg. Man-Animal Conflict in some national park
Species in News. eg. New discoveries, threats etc.
New reports / scientific discoveries etc
After first reading, start solving PYQs of both Prelims and Mains. After second reading, start practicing mock tests of any reputed institute. Also, here you should start preparing your own notes.
Approach to study environment
Prepare the basics - from NCERT and Shankar
Good command over mapping - NP, WLS, Ramsar sites, etc
In depth study of Current Affairs
Understand the environmental issues and challenges to its core

Eg. Pollution, Climate Change, etc.

Prepare the National and International efforts to tackle these Environmental Challenges

Eg. UNFCCC, Pollution Control Board, etc.

Prepare Issues in various international mechanism

Financing, Responsibilities etc.

Legislations related to Environment (eg. Wildlife Protection Act)
---
Additional Resources
How to read Environment by Shankar IAS by Abhijeet Y
If you like our approach to UPSC Prep, check out our courses
---
Previous Post