Wayanad Wildlife Sanctuary (Kerala)
Location: Located in Kerala, it is an integral part of the Nilgiri Biosphere Reserve.
It was established in 1973.
This sanctuary is contiguous to the tiger reserves of Nagerhole and Bandipur of Karnataka and Mudumalai of Tamil Nadu.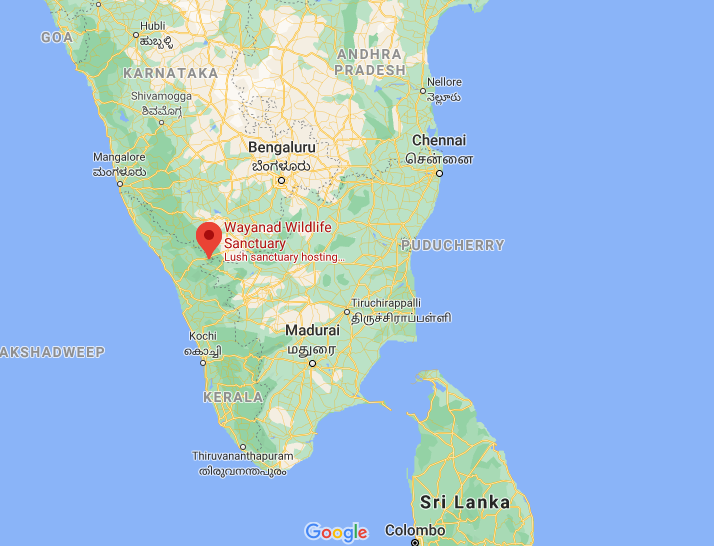 River: Kabini river (a tributary of Cauvery river) flows through the sanctuary.
Type of forests: South Indian Moist Deciduous forests, West coast semi-evergreen forests and plantations of teak, eucalyptus and Grewelia.
Important species found here - Elephant, Gaur, Tiger, Panther,Sambar, Spotted deer, Barking deer, Wild boar, Sloth bear, Nilgiri langur, Bonnet macaque, Common langur, Wild dog, common otter, Malabar giant squirrel etc are the major mammals.
Previous Post